The whole world knows Cambodia for its impressive remains in Angkor. This small country is just one third the size of France and is cradled by the Buddhist religion (practiced by more than 96% of its 14.7 million inhabitants).
Cambodia is one of the developing countries in the world and its GDP is nearly increasing by 7% a year. But family farming is still the main part of its economy.
Angkor and its temples attract a million visitors per year.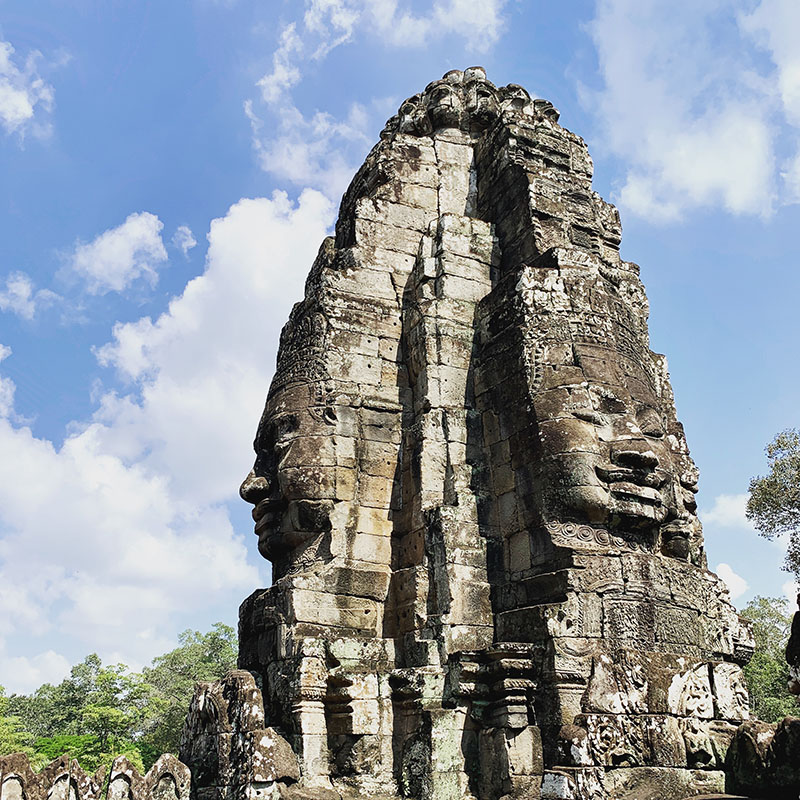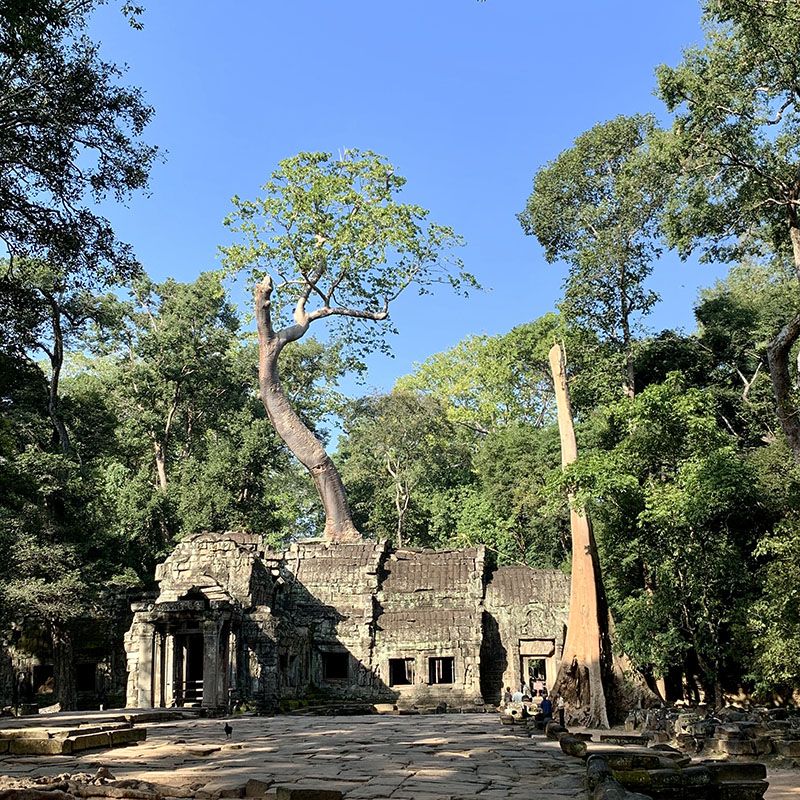 Known for being a real treasure, Angkok was the Khmer's most important town until the 15th century. Then it suffered a mysterious decline, before being rediscovered by Westerners in the mid-19th century.
In 1992, UNESCO set up a wide-ranging program to preserve this symbolic site and its surroundings. Angkor park includes the famous Temple of Angkor Wat and, at Angkor Thom, the Bayon Temple with its countless sculptural decorations. The gigantic temple of Angkor Vat was finished in the 12th century and now represents an inevitable stop of Buddhists. Besides, Angkor Thom is known for the royal palace, the famous Terrace of Elephants, and its impressive statues. If you are going to Cambodia you can't miss it!
With the Angkor's Temple, Cambodia has become a touristic place, attracting about 1 million visitors a year. This increase also boosts the town of Siem Reap, which is close to this archaeological site.
Siem Reap: between tradition and modernity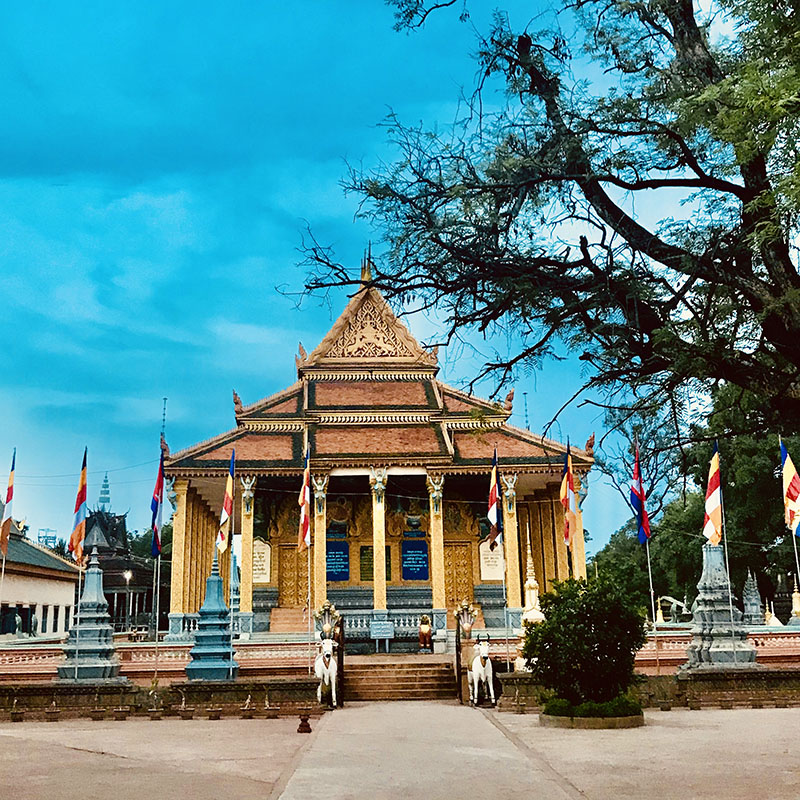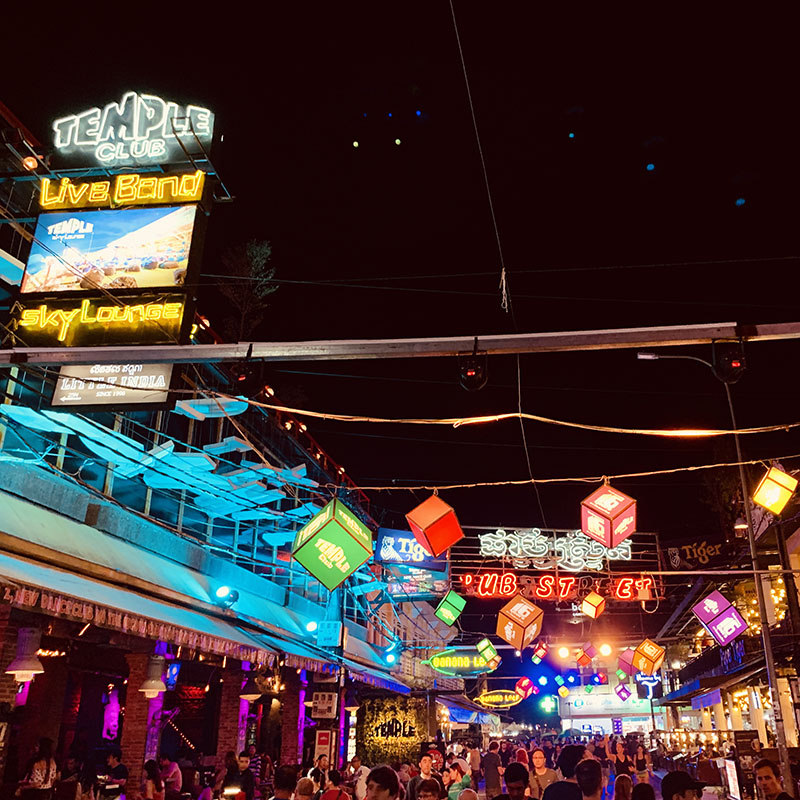 With almost 175,000 people, Siem Reap is one of the largest towns of Cambodia. Siem Reap is also the capital city of Siem Reap Province in northwestern Cambodia.
Economically speaking, rice cropping, sericulture, fishing and traditional craft are the main activities of the city. Siem Reap has a colonial and Chinese style architecture in the old French Quarter and around its old market.
The role of handicraft in Siem Reap has attracted to the city and Cambodia, and this is why all of Krama Krama's Cambodian scarves are made in the traditional way in the NGO workshop in Siem Reap.
Phnom Penh, "Pearl of Southeast Asia"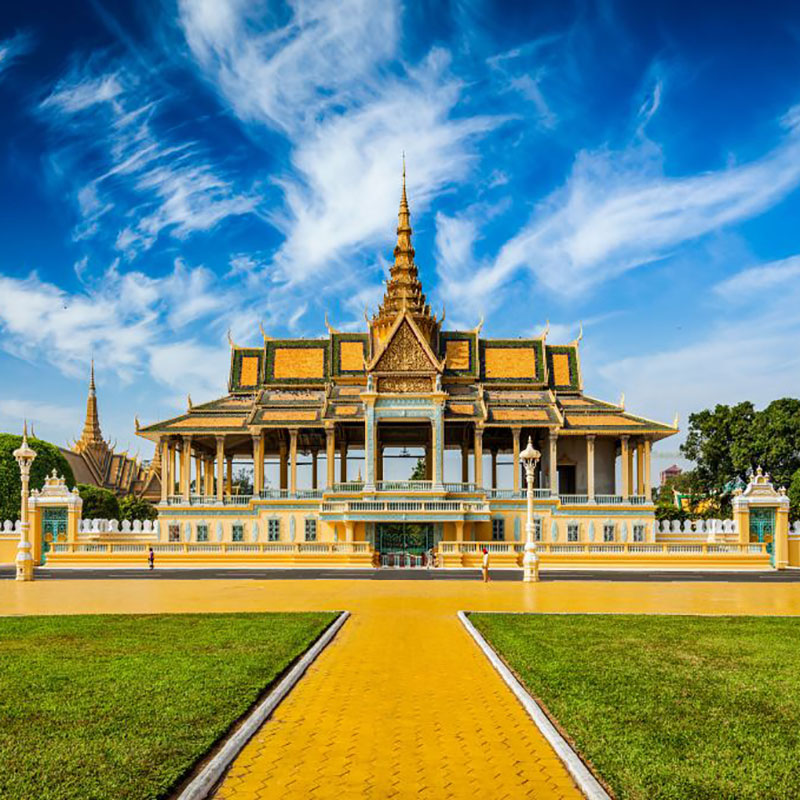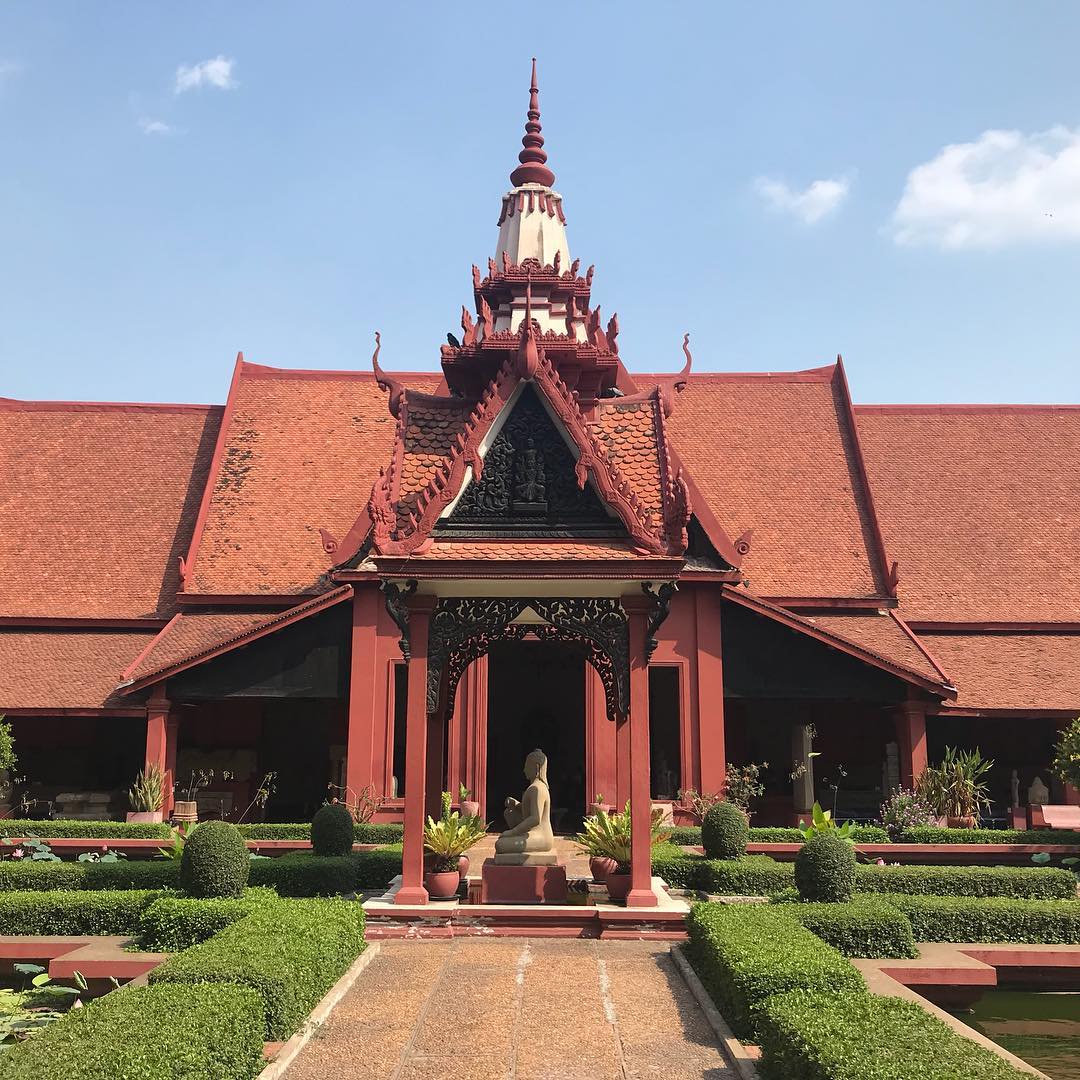 The capital of Cambodia is located south of Tonle Sap Lake. The city is notably served by Pochentong Airport, half a dozen kilometers away. Strongly marked by French colonialism, the city is home to religious buildings such as the Wat Phnom temple, a Buddhist sanctuary housing many murals, and other statues bearing the image of Buddha.
The Royal Palace in Phnom Penh is one of the main attractions, as it has hosted the kings of the country since 1860. The markets teeming with people and local food as well as the colonial buildings of the Sisowath quay are also among the things to see in this city of nearly 1.5 million inhabitants.
Apsara dance, a true Cambodian cultural treasure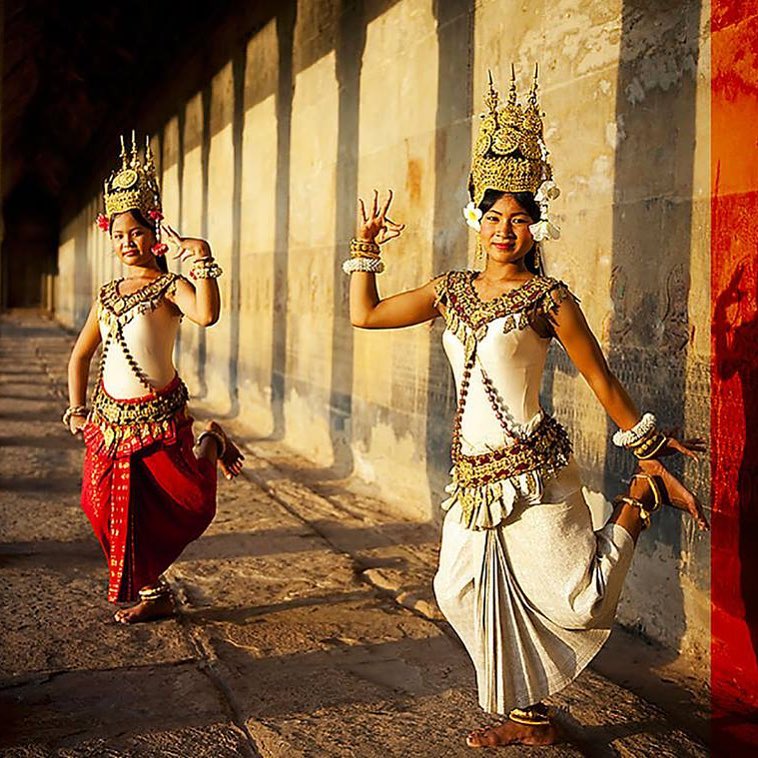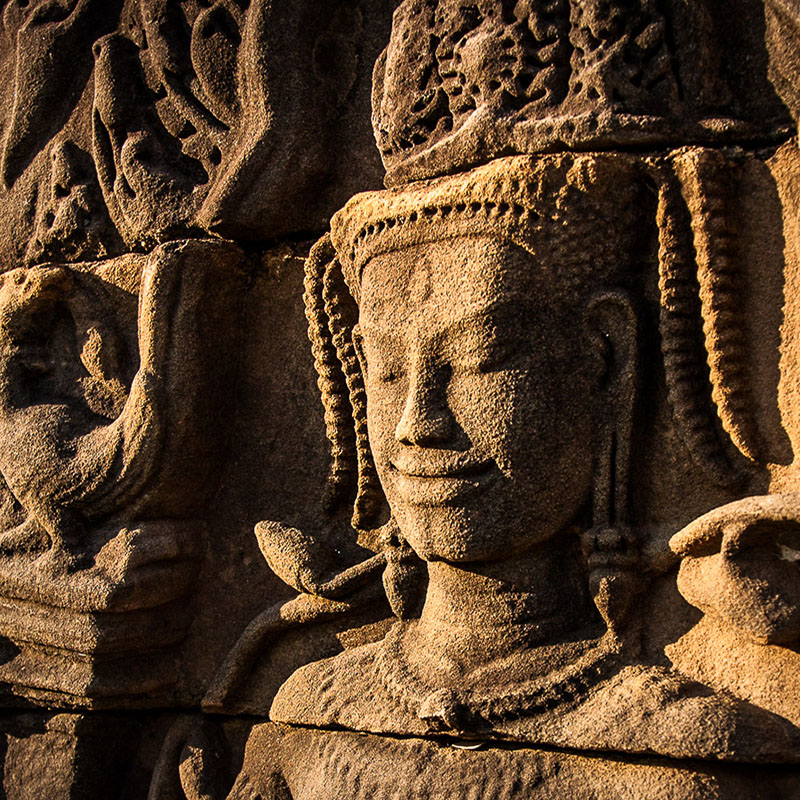 In spite of Pol Pot and Khmer rouge's wishes to eradicate this dance, today Cambodians are proud of having reclaimed this legacy: Aspara dance is a mix of religions, celestial dancers and body language.
This dance was born during the Khmer empire and was a part of royal celebrations. When Khmer Rouge took power in 1975, they considered it as elitist and useless.
Dancers generally wear religious clothing and jewelry and could feature it with animals such as monkeys and lions. In Siem Reap, you can witness it in Angkor's temples and Aspara Theatre. This classic Khmer dance, also known as the Cambodian Royal Ballet, has been on the Representative List of the Intangible Cultural Heritage of Humanity since 2008.