We don't take lightly our customers' satisfaction, we take it to heart.
Unfortunately not satisfied of your order or one of your new Kramas gets some imperfections?
Our Kramas are 100% hand-made and weavers make them according to rules of the handicraft. Despite our many quality tests, we can not ensure a production without any default. If you encounter a quality problem, do not hesitate to contact our team right now and we will exchange it or refund you as soon as possible.
Some customers' opinion :
(you can also check it on our Facebook page)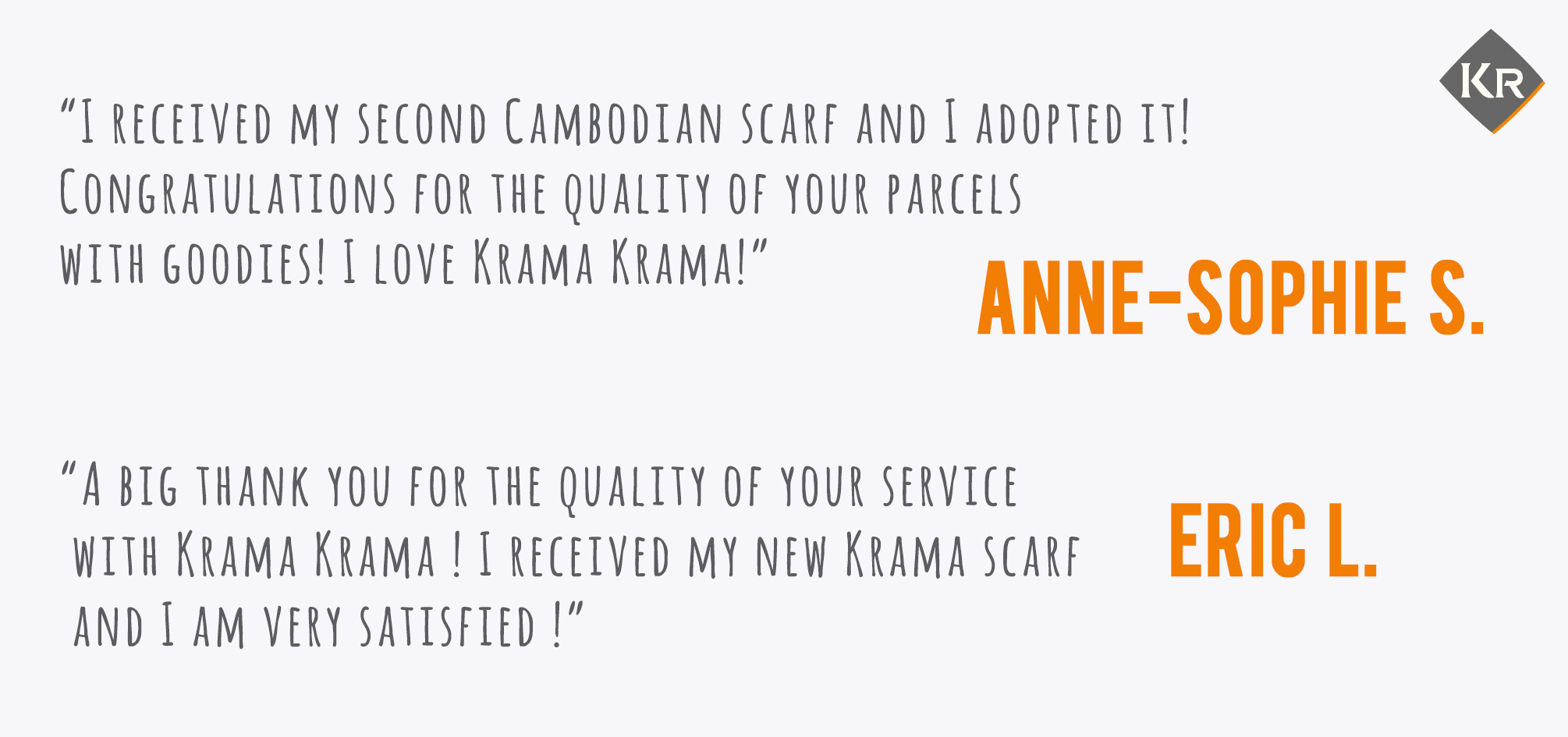 It's your turn to discover Krama Krama's scarves thanks to our e-shop and proudly wear your Cambodian Krama.