8 hours to weave a Cambodian scarf
The kramas are woven in a completely artisanal way on a traditional wooden loom. Discover here the 3 necessary steps for the artisanal preparation of the traditional Cambodian scarf Krama Krama.
For the krama scarves with natural colors, natural ingredients such as tree barks, leaves, and fruits are boiled in a large cauldron to create the natural colors of the scarves. The cotton/silk threads are then dyed several times to obtain the desired color and then aired out until they are dry.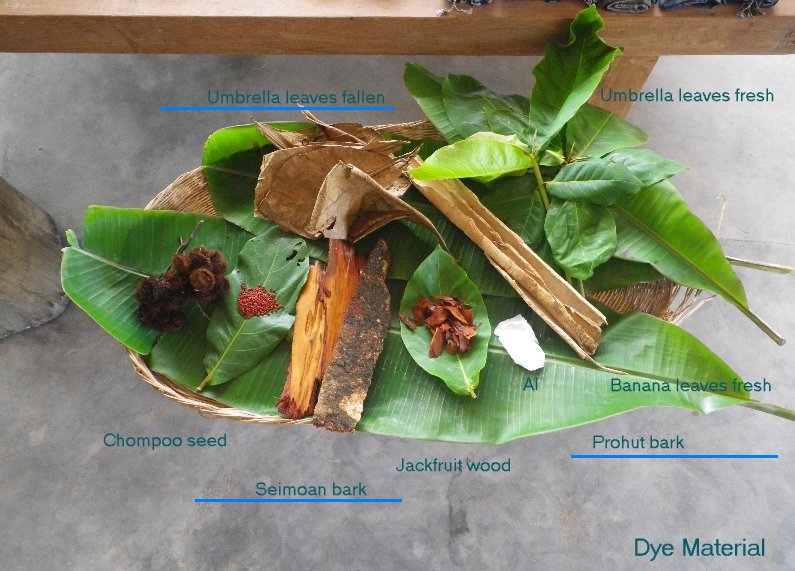 Step 2: Preparation of the weaving
The warp thread is arranged. The thread is wound on the warp beam. The warp thread is put on a loom then the length of it is adjusted. Weft thread is wound from spool to bobbin.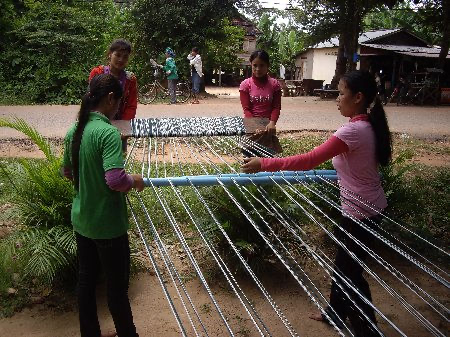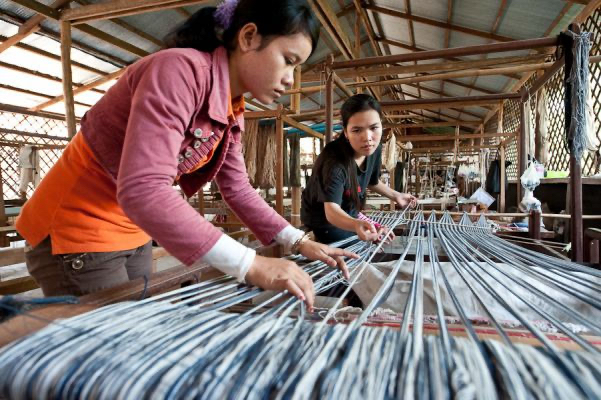 Step 3 : Weaving and finishing
A sample is woven first then checked color, design, and texture. After that, weavers weave krama carefully about quality and size.
Fringe is made with confirming the length of the fringe.
Quality is checked about all products before washing.
The kramas are washed before being available in our eshop.